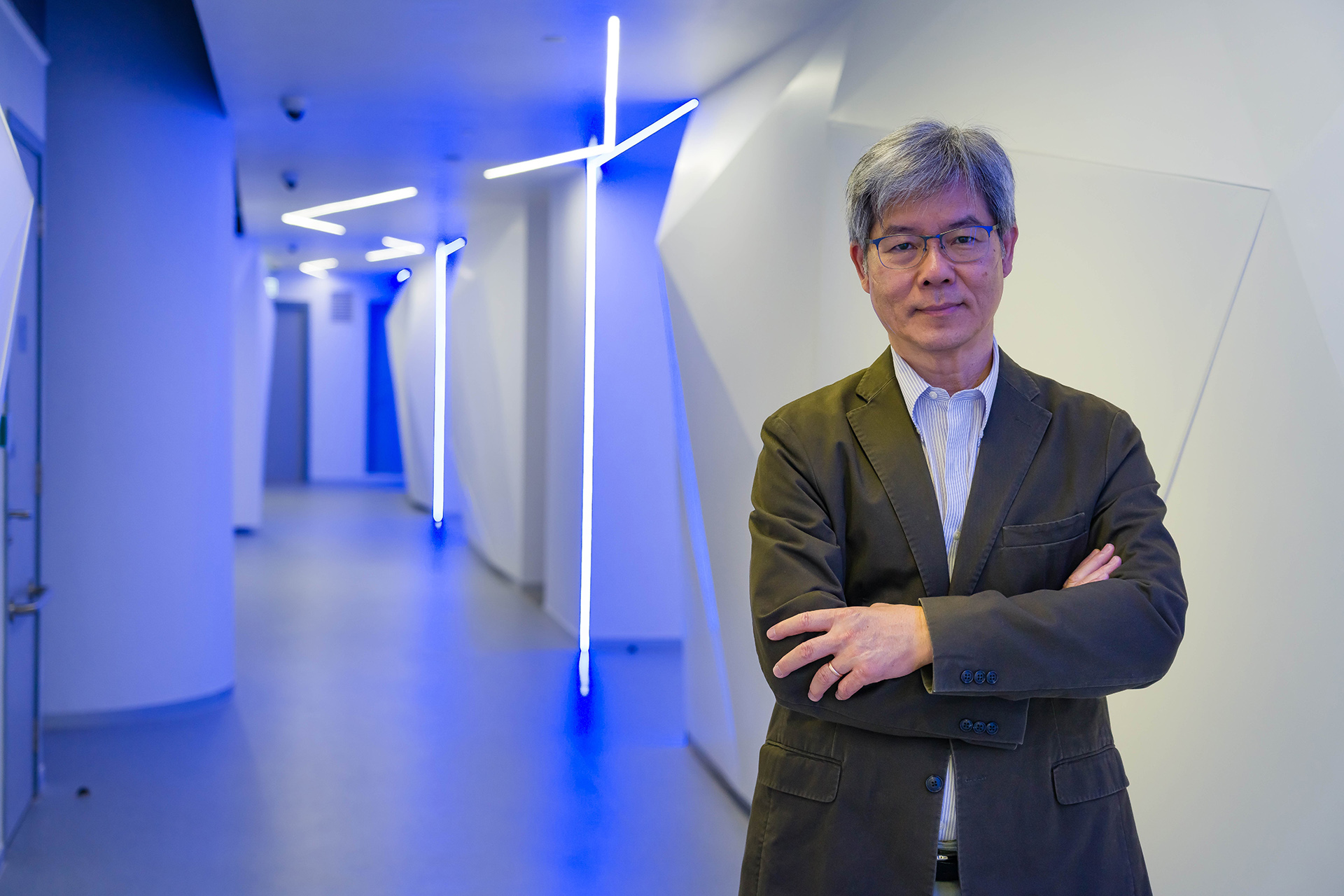 Hong Kong Shue Yan University is going to offer two new undergraduate programmmes focusing on digital media technology and big data in the 2021/2022 and 2022/2023 academic year respectively.
Bachelor of Arts in Media Design and Immersive Technology (BA-MDIT) Programme
In an interview with Shue Yan Newsletter, Professor Louis LEUNG, Head of the Department of Applied Data Science, said if you like design and digital media technology and are looking for a university degree programme on these knowledge and skills, the Bachelor of Arts in Media Design and Immersive Technology (BA-MDIT) programme should be seriously considered.
BA-MDIT is a theory- and practice-based programme designed to give students extensive knowledge of the principles of media design, up-to-date professional knowledge and techniques of immersive technologies, and an understanding of the processes applied in the creative industries. It also aims to provide students with the analytical, critical, and ethical thinking skills required to conduct research and understand the needs of the audiences in virtual reality (VR) and augmented reality (AR) content and the VR/AR market. Furthermore, students are expected to learn the fundamentals in entrepreneurship in order to apply what they have learned to design a VR/AR product with business potential for a start-up.
According to Professor LEUNG, graduates of the BA-MDIT can work as transmedia designer, VR/AR application developer, user interface (UI)/user experience (UX) designer & developer, exhibition coordinator and multi-media producer in the areas of art direction, branding and advertising, content marketing, digital marketing, game design, and in broadcast news .
The BA-MDIT programme is composed of four main areas of subjects:
(1) foundation in journalism & communication;
(2) UI/UX design;
(3) VR/AR immersive technology; and
(4) entrepreneurship. (see figure below)
Core Courses of the BA-MDIT Programme

Core courses of UI/UX design include: Principles of Interaction Design, Human Centered UI & UX Design, Professional Internship, and Capstone Project.
And core courses of VR/AR immersive technology include: Computer Graphic Design & Publishing, Understanding VR/AR (Unity 1 & Unreal 1), Asset Creation for VR/AR, and VR/AR Application Development (Unreal 2).
Professor LEUNG said that VR and AR technologies are now being extensively applied in the broadcasting, entertainment, education, marketing, and retail sectors. For example, AR can effectively help extend the value of the product by allowing customers to experience and visualize it virtually.
Professor LEUNG also highlighted the importance of the entrepreneurship element of the programme and said, "We believe our graduates can create value and start-ups using immersive technology. They know the needs of the audience and the market, they know how to immerse audience in VR/AR content, and they know how to be entrepreneurs. Because we offer students a large number of core and elective courses in entrepreneurship, including Entrepreneurship and New Product Development for the Information Industry, Digital Entrepreneurship, Corporate Finance, e-Business Management, Digital Game Marketing, Advertising Strategies & Design, and The Road to Social Entrepreneurship, to name a few."
The BA-MDIT programme will be hosted by the Department of Journalism and Communication. Students of BA-MDIT must complete a minimum 125 credits to be eligible for graduation, including a 3-credit Professional Internship course and a 3-credit Capstone Project.
Professor LEUNG said this professional internship course enable students to apply their knowledge and skills to the real world.
Bachelor of Science in Applied Data Science (BSc-ADS) Programme
According to Professor Louis LEUNG, the Bachelor of Science in Applied Data Science (BSc-ADS) programme, which is going to be launched in September 2022, aims to equip students with knowledge and skills to turn big data into meaningful insights, and to communicate the valuable information to the intended audience.
He said unlike other data science training programmes which primarily focus on applications of big data analytics in business, healthcare, transportation, bioinformatics, and energy, this new undergraduate programme aims to nurture students with cross-disciplinary backgrounds not only in business applications but also applied in liberal arts to capture, process, and interpret large volumes of social data into valuable information to solve real-world problems.
"This proposed programme also aims to develop our students' capacity to imagine possible solutions using big data to problems of importance to humanity such as crime, hunger, poverty, racial justice, wildfire, and climate change," Professor LEUNG said.
Besides the foundation knowledge of applied data science especially in statistics, mathematics, computer programming, and big data tools, the BSc-ADS programme will focus on three core areas of knowledge: business analytics, digital humanities, and VR/AR visualization. Proposed core and elective courses of each of these areas include (to name a few):
(1) Business Analytics: Big Data Analysis, Block Chain for Business, Digital Analytics for Marketing, Internet of Things, Introduction to FinTech, and Customer Insights & Experiences
(2) Digital Humanities: Digital Humanities Theories & Methods, Social Media Data Analytics, Data Science Ethics, Social Problems, Criminology, Urban Sociology, and Social Psychology
(3) VR/AR Visualization: Understanding VR/AR, Computer Graphics Design & Publishing, Visualization Analysis & Design, and Technological Change in Human Communication
Students of BSc-ADS must complete a minimum 125 credits to be eligible for graduation.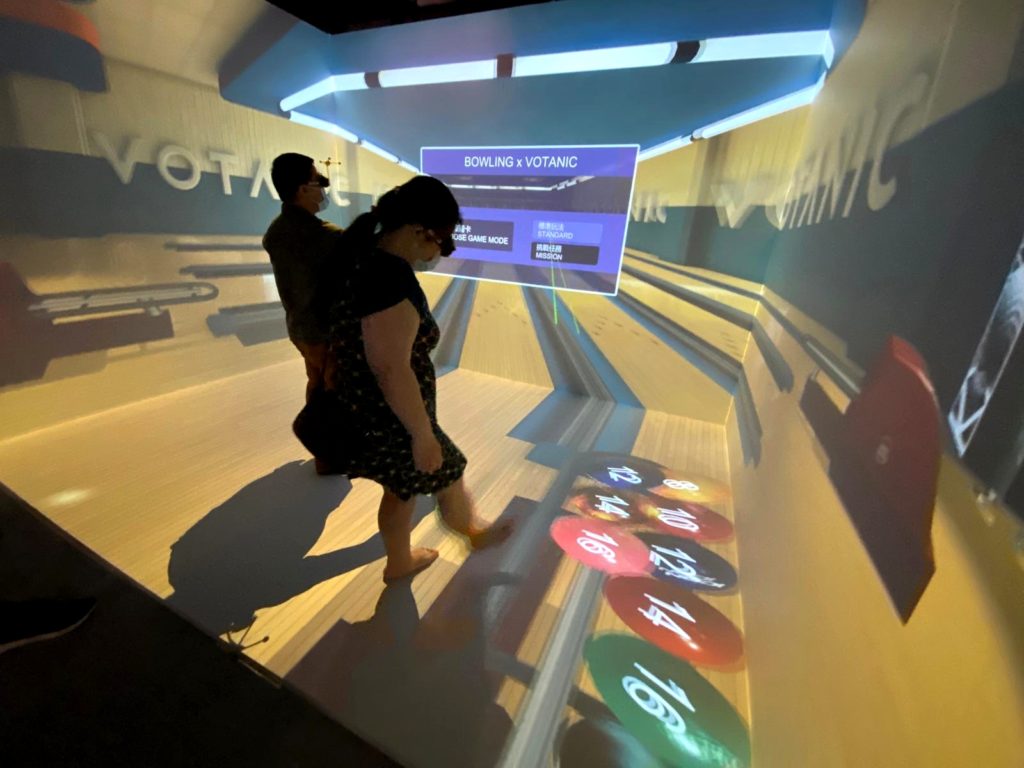 The 3D cave in the VR Lab
According to Professor LEUNG, graduates of this programme can work as data analyst, data analytics consultant, data visualization specialist, digital marketing, market researcher, and various jobs in social science and humanity fields.

Source: September 2020 Issue
Scan QR code with your phone