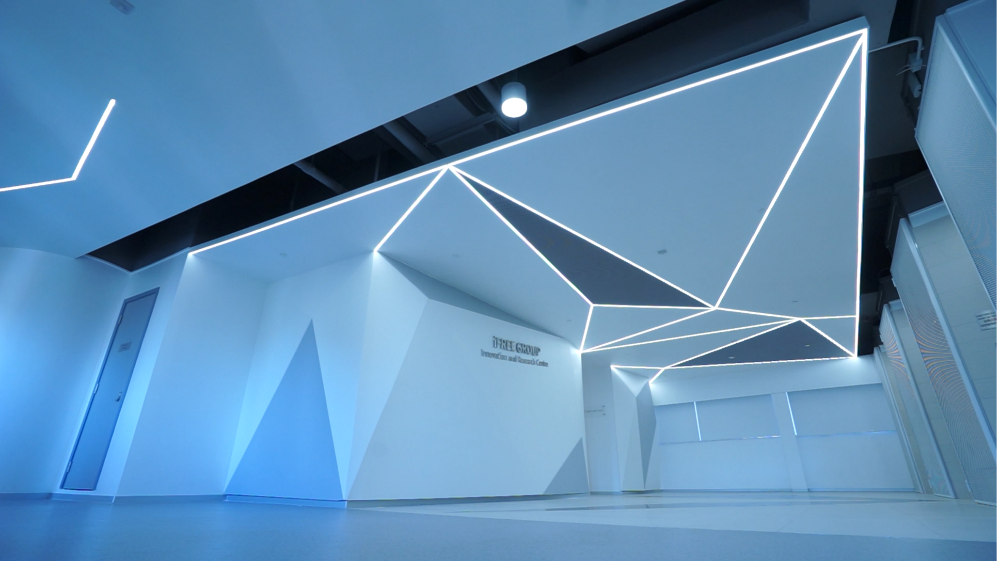 Three brand new laboratories have just been opened in September 2020 in Hong Kong Shue Yan University (HKSYU), focusing on how big data, artificial intelligence (AI), virtual reality (VR), augmented reality (AR), and robotic technologies can be applied to teaching, learning, and research in digital living. They include the Big Data Laboratory, the Virtual Reality Laboratory, and the Social Robotics & Digital Living Laboratory.
These labs are located on the 5/F of the High Block of the Research Complex (RHB). The Big Data Lab and the Social Robotics & Digital Living Lab are set up under a donation of HK$20,000,000 from iFREE GROUP. The Chairman of iFREE GROUP, Mr. Steven LOKE, who is also a member of HKSYU's Board of Governors announced.
In an interview with Shue Yan Newsletter, Professor Louis LEUNG, Head of the Department of Applied Data Science, said that the purposes of opening these labs are to support the launch of several new degree programmes including: the Bachelor of Commerce (Hons) in Financial Technology (BComm-FinTech) offered in this academic year, and Bachelor of Arts (Hons) in Media Design and Immersive Technology (MDIT) and Bachelor of Science (Hons) in Applied Data Science (BSc-ADS) which are to be offered in 2021 and 2022 respectively. In addition, these advanced laboratories will facilitate the delivery of existing courses offered by other departments such as Blockchain in Business, Internet of Things, Digital Analytics for Marketing, and Data Journalism and Augmented Reality Enhanced News, to name a few. These state-of-the-art facilities will help drive the development of digital humanities and digital transformation of Shue Yan in reinventing the liberal arts education.
Digital Humanities
Professor LEUNG said that education and research in humanities and social science have been dramatically changed in the information and the digital era. The use of big data extends the capabilities of research into the domain of computational social science which deepens our understanding of society and helps find actionable solutions hidden in big data to social problems.
"Students who study in Shue Yan will surely benefit from the opening of these new labs not only enrich their learning experience but also enhance their competitiveness after graduation," Professor LEUNG added.
Big Data Lab
According to Professor LEUNG, the Big Data Lab aims to:
(1) facilitate the delivery of courses for the BSc-ADS programme;
(2) support the delivery of non-ADS courses which require the Lab for data analytics, data mining, machine learning, data visualization, and content demonstration; and
(3) facilitate research projects related to big data.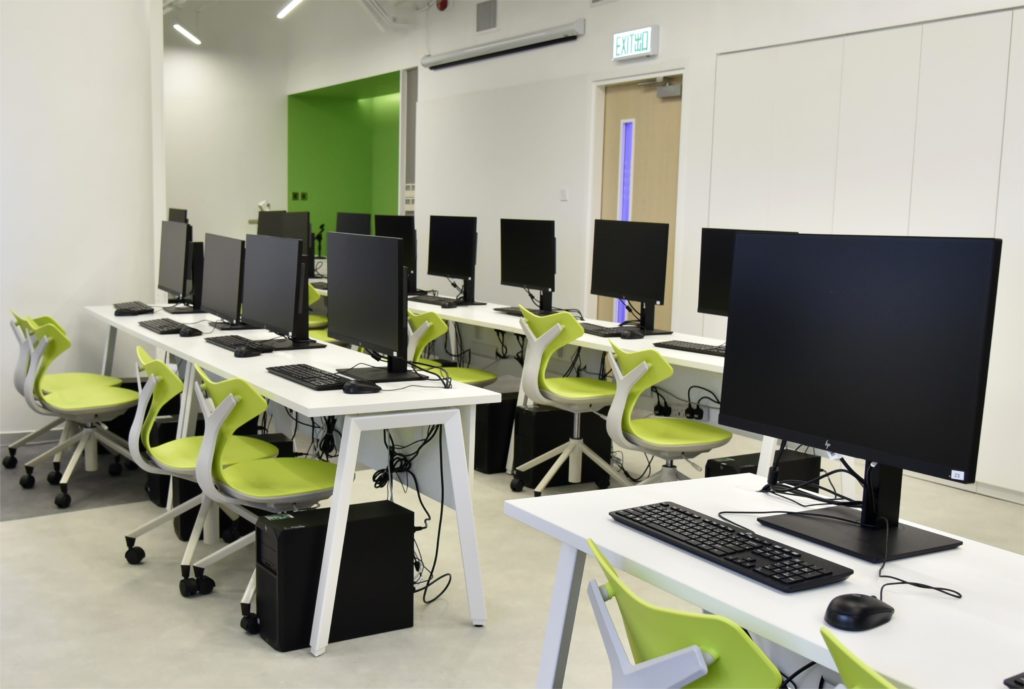 A view of the Big Data Lab

The lab is equipped with IBM Cloud hybrid cloud solution which consists of both private cloud and public cloud. To ensure high availability and provide an expandable capacity for future development, IBM Cloud Pak® for Data on an on-premises private cloud cluster which consists of 3 master nodes and 3 compute nodes is deployed. IBM Cloud Pak® for Data is a fully-integrated data and AI platform that integrates data management, data governance, and analysis for greater efficiency and improved use of resources. It helps enable self-service collaboration across teams. It also provides end-to-end data workflows to help ensure that data is easily accessible for built-in AI and machine-learning models. With best-in-class data virtualization, users can query data more easily and more securely across multiple sources, on cloud or on premises. In the IBM public cloud, the latest and most advanced AI software designed for different industries for research and teaching purposes are easily accessible.
Social Robotics & Digital Living Lab
Professor LEUNG said the goals of the Social Robotics & Digital Living Lab are:
(1) to facilitate research projects related to social robotics and digital living in the context of social interaction from different perspectives;
(2) to conduct research in the causes and effects in the use of socially interactive robots in personal settings such as home, health, workplace, and education;
(3) to investigate user engagement with and performance of social robots; and
(4) to support the delivery of courses which require experimentations with programmable and multifunctional social robots interacting within social rules attached to its roles using techniques in artificial intelligence and machine learning.
Three social robots have been purchased, namely: Temi, Robotis Engineer Kit 1 & 2, and Zenbo Junior. Others are also being considered for research and teaching.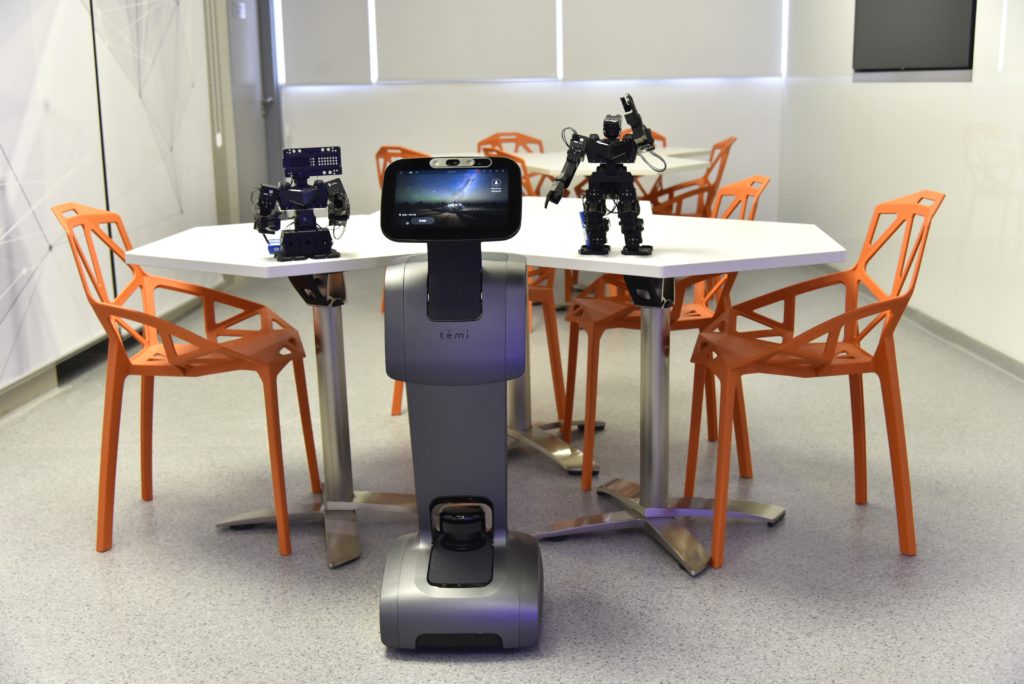 Social robots Temi (front) and Robotis Engineer Kit 1 & 2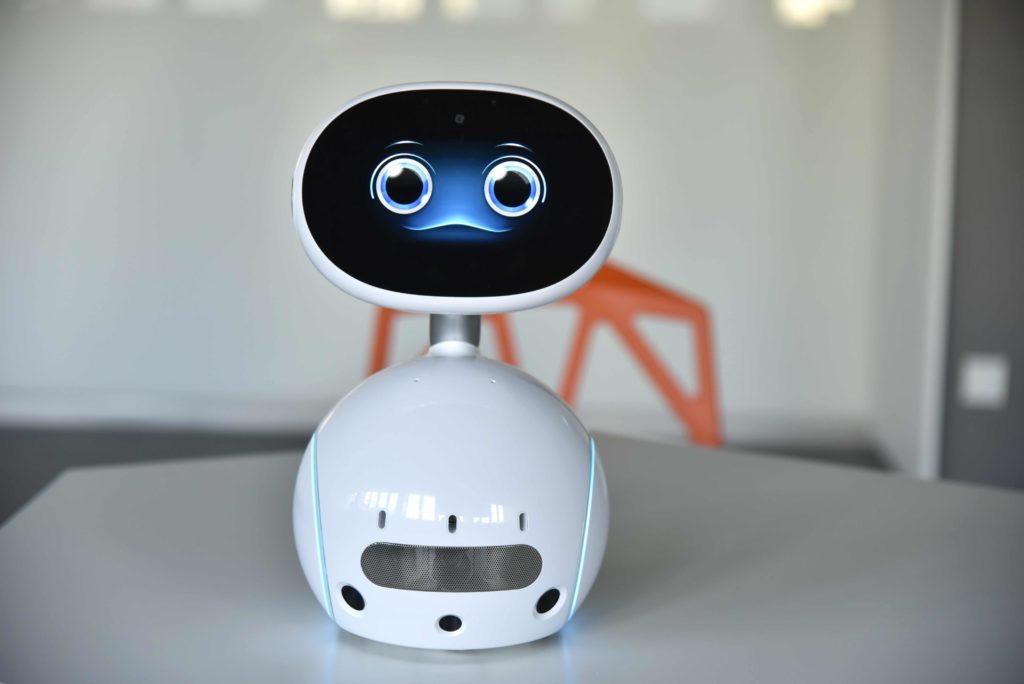 Social robot Zenbo Junior

Designed in Israel and manufactured in China, Temi is a "personal robot" that can answer questions, play music, check weather, deliver things, and control smart home devices.
Robotis Engineer Kit 1 & 2 are from the Republic of Korea. They are under 50 cm tall and can be put on tabletops. It takes 6-8 hours to assemble and they can be dismantled and reassembled. Robotis Engineer Kit 1 & 2 can be programmed for a variety of applications for education and entertainment.
Zenbo Junior is a "small robot" by ASUS, Taiwan. It can be placed on tabletops also. Zenbo enables users to deploy robotic solutions for various business and education applications and to engage with customers and students. It can also be used as a smart appliance at home.
According to Professor LEUNG, Zenbo Junior will be used to showcase Shue Yan's latest technology facilities and her commitment to digital humanities in the official opening ceremony of the labs. The opening ceremony is preliminarily planned for late 2020, depending on the pandemic situation in Hong Kong.
Virtual Reality Lab
The purposes of the Virtual Reality Lab are:
(1) to facilitate the delivery of courses for the BA-MDIT programme;
(2) to support the delivery of non-MDIT courses which require the VR Cave for immersive content demonstration and/or assignments; and
(3) to facilitate research projects examining VR/AR applications in content design and content consumption from social, cognitive, and behavioral science perspectives.
The VR Lab is equipped with a 3D CAVE (4m) system, projectors, sensors, VR simulation workstation, mocap system, sound system, 3D glasses, portable VR backpack computers, and 6 high-end workstations with RTX super graphics for content development.
According to Professor LEUNG, while wearing the VR glasses and headsets in the VR cave, students can experience and interact with the technology and realize the power of it. It is expected that the students from the FinTech and Digital Marketing programmes will be the first batch of students to use the Lab for learning.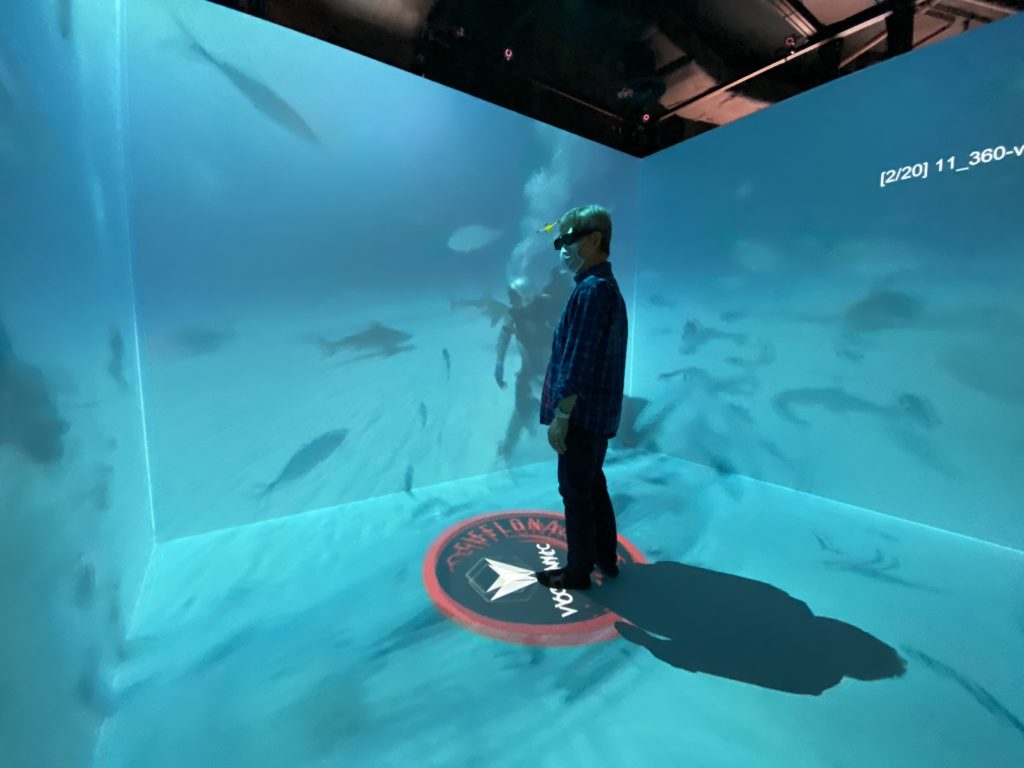 Professor Louis LEUNG, Head of the Department of Applied Data Science, inside the 3D cave of the VR Lab

Source: September 2020 Issue
Scan QR code with your phone